CREATIVE INK PUBLISHING
'Dear John, Dear Anyone ...' by Patricia Sentinella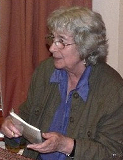 'Voyagers afloat, lips tasting of salt and we are on our way. It's Islington, 1963 or is it decades later? Next morning, your lover has disappeared, locked the door and you stay for some seasons of chilled anniversaries until your pen fits the lock and you walk back into your life: a room somewhere in Kilburn with a rose garden, and a letter for or from John or someone ...'
If you have never been single, then Patricia Sentinella's words are not for you. She writes as a buoyed voyager through a smoky city: lost, now joined, now leaving, now left, but always arriving somewhere else for life is work in progress.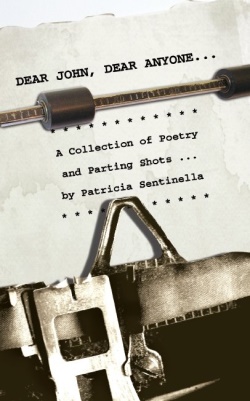 Priced £7.99 and available from Amazon
or send cheque to 2, Church Cottages, South Weston, Thame, Oxon, 0X9 7EF with SAE (two 2nd class stamps).
'Poetry does not get much better than this: spare writing allowing the reader to engage with the poem. Sentinella can capture the moment and record it brilliantly. Cracking stuff.' South Magazine
'A winner on your hands', 'inspirational,' 'skilled and thought provoking with that 'je ne sais quoi' which marks her out as a professional' 'I can't put it down', 'my dad had nicked my copy and fallen in love. Where can I buy more?'
'I was gripped from page 1' - Lucy Cork -Bucks Examiner
More about Patricia Sentinella
Paperback and Kindle versions available on Amazon
. Also available through Waterstones.com